Prince Harry is "the most attentive man"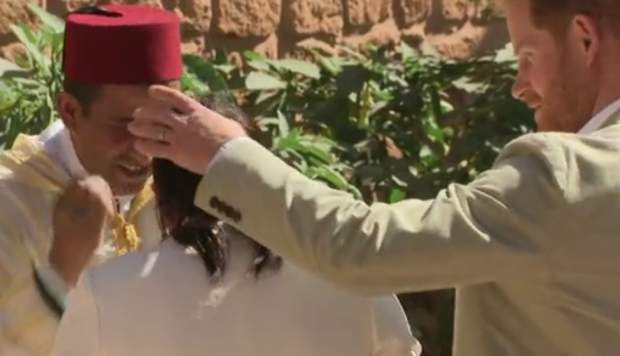 A video that has gone viral shows Harry straightening Meghan Markle's hair.
On social media, Dukes of Sussex fans continue to talk about the affectionate way Prince Harry usually fixes or houses Meghan Markle's hair, in public.
A video broadcast on Twitter last week shows Prince Harry 'being the most attentive man'.
A clip of the couple's moments together in public shows that the Duke of Sussex is always attentive to Meghan, which is why the video went viral, with some nice commentary on the couple.
"The most attentive husband in the world," said one follower. "No matter what Queen Elizabeth says, that man will always be a prince." "Marry a guy who is a prince in all its reach." There were some of the comments.
Of course, there was no shortage of those comparing brothers Harry and Prince William, recalling the sudden aggressive move Kate Middleton made when William touched his arm, recently at a charity meeting.